Our Solution
AI Data Collection
Data Collection is the human-powered data labeling of text, images, video, and audio data to enable machine learning systems to identify objects within data. Argos is recognized as a leader in delivering quality and custom solutions for our customers' AI training sets. Every project is evaluated from the bottom up to ensure fit-for-purpose rules and guidelines for our teams and adapted technology solutions for higher accuracy, quality control, and scalability.
Clean, human-generated text data
Text Data Collection
Custom text data in over 75 languages for your AI testing and training sets.

Quality AI needs good, clean data sets. We collect data based on your system's unique requirements. With qualified resources around the globe, we rapidly scale according to your project and cover more than 75 languages. Our human-in-the-loop process provides better data than scraping or crowdsourcing alone. All of this means better performance for your machine learning systems.
Quality image collection and labeling
Image & Video Data Collection
AI object recognition requires large image data sets that conform to your preferred labeling and annotation methods. Argos provides custom image capture and annotation services that include bounding boxes, sentiment analysis, handwriting recognition, and transcription.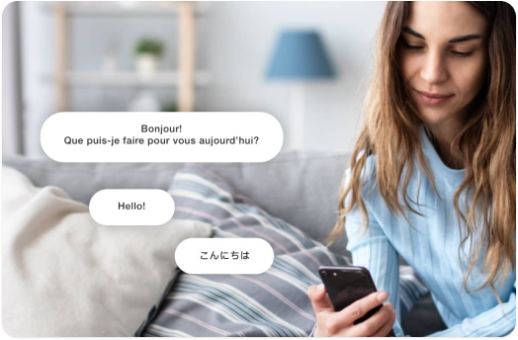 Any language, age, accent, or style
Audio Data Collection
ASR systems need large quantities of high-quality language data from numerous contexts and environments. Argos provides custom audio data sets that match your requirements for speaker profile, subject matter, and background sounds. With our global resources, Argos provides voice data in over 75 languages for your multilingual AI systems.
Quality image collection and labeling
Handwritten Data Collection
Handwritten text recognition requires large data sets of text images paired with transcriptions and annotations. Argos provides clean text data in over 75 languages. Our human-in-the-loop process ensures that your training sets are clean and accurate, so your OCR systems learn better and faster.
Deliver the training data you need
Curation
Training and testing often require fully customized data. Do you need to test with data types that are too complex to scrape? We also curate fully customized data. Need bilingual sentences with inline HTML tags or emojis? How about one-minute videos with transcription and translation? Our solutions architects are ready to discuss your needs and provide proof-of-concept solutions.
Other Solutions & Services
Learn more about our other services We can help
Want to learn more?
Connect with our leaders and AI data experts. Discover how we can partner today.
Get in touch
Our resources
Latest insights & resources